The third challenge of Euro 2016 is England Russia, second match of the group B
The English team is in France in a very flourishing time: 10 wins out of 10 matches played at the group stage (only team to get full results!), but also 3 consecutive wins in last friendlies played in recent weeks against Portugal Australia and Turkey. The formation of Roy Hodgson, coach of the English national team since 2012 and most long-lived technician of tournament, will be at the European competition with a shortlist of young players but strong, having an 'average age of 25 years, only four players have at least 30 appearances (Hart, Cahill, Milner and Rooney). Despite the many new England it is one of the favorites for the final victory, thanks to the grafting of the young striker School United Rashford and hero of Leicester Vardy.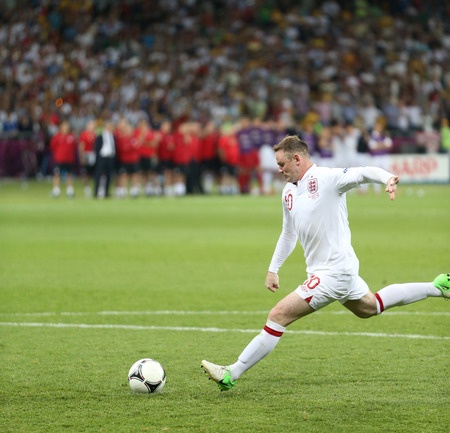 England Russia match that the other side of the Channel formation can not afford to make mistakes after the World matte 2014. Hodgson hope in a miracle, like the miracle of Leicester. The minimum target is to get at least the podium. No need to hide. Unlike England friendlies played in 2016 for Russia it is far from positive: only one win (Lithuania), two defeats (France and Czech Republic) and a draw (last match against Serbia). The English training should side with the 4-4-2: Hart  goalkeeper, defense consists Walker Cahill Smalling and Rose, in midfield Rooney and Dier external with half Wilshere and Alli, in attack Kane and Vardy. Russia in the field with a most likely mirror of English form. Akinfeev in goal, Smolnikov Berezutski Ignashevich and Schennikov in defense, midfield with Samedov Denisov Mamaev and Shatov in attack Smolov and Dzyuba.
PROBABLE LINE-UPS ENGLAND RUSSIA
ENGLAND (4-4-2): Bart, Walker Cahill Smalling Rose, Dier Wilshere Alli Rooney, Kane Vardy. Coach: Hodgson
RUSSIA (4-4-2): Akinfeev, Smolnikov Berezutski Ignashevich Schennikov, Samedov Denisov Mamaev Shatov, Smolov Dzyuba. Coach: Sluckij
Prediction England Russia, sign 1.
We recommend the bookmakers Bet365 stake to 2.00 victory of Hodgson's training. Bet365 guarantees for England Russia the highest share among all other competitors bookmaker and also gives the chance to win additional and interesting bonus. Here is the explanation of our prediction. The nation of Hodgson is in great shape: in the last 21 games played the British have collected the best result in 17 races, drew and lost in two games. The attackers also live a great time, from Vardy in Rushford through Rooney. Russia, definitely weaker on paper than in English, will have to do without important players like Dzagoev Zhirkov, Denisov and Cheryshev. The defense also expressed several times not to be at the top, as demonstrated by the latest friendlies played (10 goals conceded in their last 5 friendly). A defense with an average age of over 30 years that could accuse the maneuvering speed and attack the English side (11 goals scored in their last 6 games played).
Statistics and standings can be found here: Statistics and predictions England - Russia